About Gaig & Leshan Safaris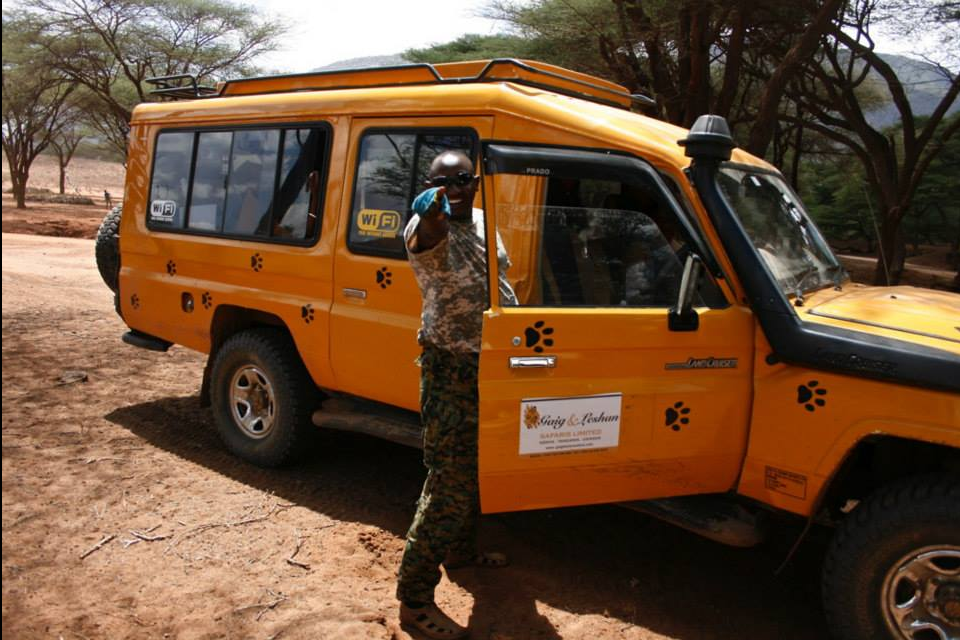 Though Gaig and Leshan Safaris has not been there for long, the brains behind it have been in the tourism industry for twenty years. We know the subtlety of a well delivered holiday. Let us give you a hand in arranging and delivering your dream holiday. Just furnish us with your idea of your dream holiday, and we shall fit in the details to make it a reality beyond your imaginations.
We ensure that your holiday activities are thoroughly coordinated and your needs are wholly met. A warm African-oriented reception awaits you on checking in, a preamble to all the other African lavishness / richness that you will enjoy throughout your stay.
Gaig and Leshan Safaris is also involved in charity and community service. Leshan supports children from his village through the Leshan Educational Foundation. 10% of his income from the safaris goes to supporting the less fortunate members of the society in his village in Northern Kenya.
Do not miss out on the intriguing East Africa Safaris
East Africa comprises of three countries (Kenya, Uganda and Tanzania), which are renowned for their natural beauty, a wealth of wildlife and diverse cultures. These endowments make East Africa a hub of tourists' activities and a must visit destination.
The mighty mountains, scenic highlands, rolling savannahs, cool dense forests, the pristine beaches, rivers, lakes, historical sites, museums, and unrivalled wildlife have for decades made Kenya an adventure's paradise. One of nature's most awe-inspiring sights is found here – when the annual migration of game of over two million wildebeests and zebras takes place from the Serengeti in Tanzania into the world famous Masaai Mara in search of pasture and water. The Masaai Mara national park is also home to the big five (Lion, Elephant, Rhino, Buffalo and leopard).

A good percentage of the main attractive landforms such as the snow-capped Mt Kilimanjaro, and the Olduvai Gorge (the cradle of man) are found here. There are a number of magnificent lakes- Lake Tanganyika, Malawi, and Victoria. It is also endowed with a lot of wildlife and has numerous game parks such as Serengeti, Manyara, Tarangire, Ngorongoro, Rungwa, Selous, and Ruaha. These attractions have made Tanzania the "Land of ultimate safari".
This the home to the rare Mountain Gorillas, mainly found in the Bwindi forest. Lake Victoria and the Murchison falls add to the beauty of Uganda, making it referred to as the pearl of Africa.
Why should you choose us?
We are a tour company Yes, but with a Difference. Since Gaig and Leshan Safaris is being operated by Africans born and raised in Kenya, we do not believe in welcoming visitors in our homes and then leave them on the hands of strangers like what most other companies do, because that is against our African culture. Since we have been in the tourism industry for more than a decade – that has given us enough experience in knowing subtlety a well delivered holiday. So let us give you a hand in arranging and delivering your dream holiday.
Just furnish us with an idea of your dream holiday and we shall fit in the details to make it a reality beyond your imagination, we would like you to know that although we are a tour company we operate more on personal basis, we always make sure that we are dealing with a number of people that we are able to guide ourselves because we believe in delivering what we promise.
From the moment we welcome you at the airport in Nairobi until your departure at the airport we will put you in experienced and professional hands of our tour driver/ guides who will ensure that you get the most breathtaking and comfortable safari experience. With their many years in the African wilderness they will ensure that you get the best game viewing opportunities while you unwind and relax at the beauty of the African Flora and Fauna.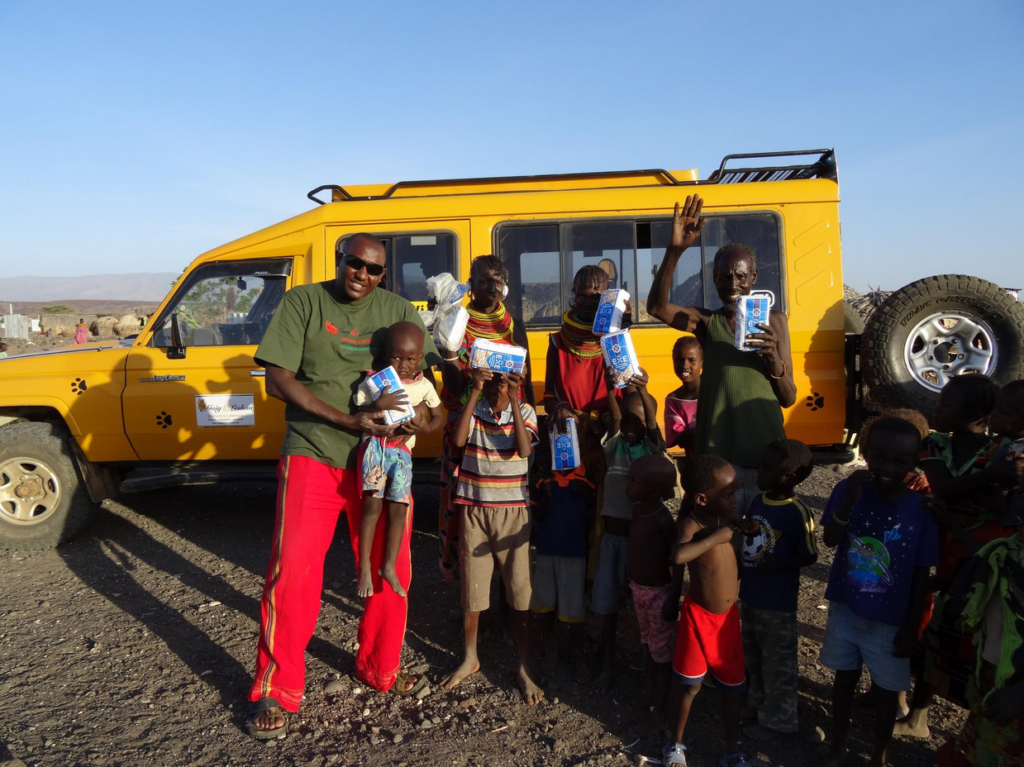 STAFF
Satisfying your needs is our core driving force, and our dedicated team ensures that your dreams are realized. Through professional and on-the-job training, the staff has fine-tuned skills to meet your needs. Our driver guides are particularly well-resourced in terms of skills and knowledge, which go along way to make your safaris such a memorable experience, that you will always want to come back for more. We also provide Spanish, German and French speaking tour guides.
SERVICES
We offer a host of services such: Game safaris; beach holidays; Cultural excursions; bird watching tours; Gaig and Leshan SafarisHot honeymoon packages; Affordable disabled packages; camping and picnic packages; customized special interests' groups (conferences, business meetings, religious groups, incentive and team building trips).
TRANSPORT
Our safari vehicles are fine-tuned specifically for the job at hand ie making your whole safari experience a lifelong reminiscence. We have 4×4 minibuses, land cruisers, and other comfortable 4WD vehicles. Every passenger has a good access to the window, to ensure that they enjoy the beauty of the various features on safari route. The vehicles are also well designed to make sure that your safari safe and comfortable.
ITINERARIES
The itinerary routing is based on well-grounded information to ensure that you get the maximum experience that you can ever dream of. Once again, just give us the tips of what you need and we shall fill in the extra details to come up with your dream holiday.