Buy your Return flight ticket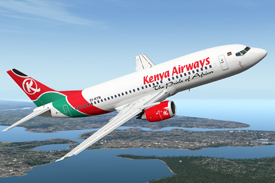 Before departure, you will be required to buy an appropriate flight ticket to and from your tour destination. Double check your flight departure and arrival day, time and flight number and ensure that we are supplied with these details well in advance. These details will be very important to facilitate your arrival meet and greet service.
Get reliable health and vaccination advice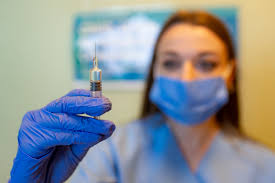 All visitors to East Africa are required to produce health records. Its therefore very important for you to get health advice before you depart. Malaria is endemic to certain areas of Kenya, notably by the coastal region and western Kenya. However, visitors to Nairobi and the higher altitudes should also be taking prophylactic treatment. Treatment should start one week before entering the country and continue throughout the duration of the visit and for six weeks thereafter. Anti malaria tablets and any over the counter drugs can be purchased in chemists and pharmacies in major centers. Other medication should include panadol (or any other effective pain reliever as headaches can be caused by the glare of the sun and tiredness). Anti-diarrhea medication such as Imodium (loperamide), throat lozenges, band-aid, insect repellent and antibiotic cream for cuts and scratches. The appropriate tanning or sun-blocking lotion is also essential. Main towns have good hospital care and Nairobi has excellent medical facilities.
Preparing for your holiday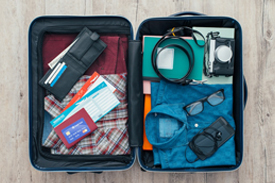 Double-check your airline reservation; make sure there have been no changes.
Get vaccinations six weeks in advance if possible, a Yellow Fever certificate is necessary when visiting Zanzibar (you don't need the actual shot) – be sure to ask for one at the travel clinic.
Some clinics prescribe malaria prophylactic pills (e.g., Lariam) however, you will have less risk of side effects if you simply wear long sleeve shirts and pants at dusk – and use an insect repellent containing DEET (e.g., Off, Deep Woods).
Fill personal prescriptions if necessary.
Buy trip insurance (for international medical/dental) from an independent trip insurance agency; be sure to get trip cancellation and medical evacuation coverage.
Make sure you have flight insurance coverage (for lost luggage, delay, or cancellation) many credit card companies offer flight insurance if you purchase your ticket with the card.
Personal effects (clothes, camera, etc) are normally covered on your renter's or home insurance – they will not be covered by trip or flight insurance – be sure to verify that you have coverage.
Get entry Visas at least one month in advance, ensure passport is updated and will not expire while you are overseas. US/UK/EU/Canadian citizens can purchase visas at the border or airport of most African countries, other nationalities should make sure they have their visas in advance.
Make 2 copies of passports, visas, tickets & immunization records (hide one copy in suitcase somewhere and leave other copy with friend or relative to hold in case of emergency).
Take about one hundred dollars in cash ($20 bills or smaller) for driver, guide, and porter tips, visa fees, airport tax, and mad money.
You may want to rent a powerful zoom lens for safari photos, 300-500mm lens is standard when taking game viewing photographs (1000mm and tripod needed for good bird pictures), also a good pair of binoculars and/or good zoom digital video camera if you wish.
At least one major credit card (ATM cards will work in most cities – but it's easier if connect your VISA/MC to your bank account for use in the automatic teller machine.
Money belt, or travel pouch (make sure the pouch hangs/clips inside your pants or shirt), do NOT use a fanny pack.
Tickets, itinerary.
Immunization records (International Travel Immunization Record required for some countries).
Passports/visas, plus copies of everything.
List of emergency contact numbers.
Sun Hat or cap, sunglasses, clip-ons for regular glasses.
Extra set of eyeglasses or contacts.
Pick up many rolls of film before even getting to the airport, the price of film increases dramatically at the airports and overseas.
Bird or mammal field guides, Africa travel book.
Reading material.
Blow-up travel pillow (helps for sleeping during the flight).
Earplugs & blinders (for sleeping on the overnight flights or anti-snoring during camping).
Basic stuff (band aids, gauze, tape, first-aid cream, Betadine, pick up a kit from EMS, LLBean, or wherever).
Swiss army knife (do not take in carryon, it will be confiscated at airport security).
Antibacterial hand gel (very useful when water is scarce).
Personal prescription medications (whatever you need).
Pepto-bismol tablets, chewable (important).
Imodium A-D or other diarrhoea medicine.
If you wear contact lenses, bring eye medicine (Neosporin eye drops).
Tylenol, aspirin, Advil or other painkiller.
Benadryl pills or other antihistamine.
Cold/flu medicine (important).
Mosquito repellent (DEET 35% concentration DeetPlus, Repel or Deep Woods, to spray on skin).
Sunscreen, aloe vera gel.
Mount Climbing: Glucose tablets (critical for the final summit push on Kilimanjaro and Kenya) and recommended prescribed medicines: dysentery antibiotic pills (Cipro), altitude pills for Kilimanjaro (Diamox).
Manual shaver & extra blades.
Deodorant stick (not aerosol).
Toothbrush, toothpaste, dental floss.
Shampoo and hair conditioner (in small leak proof bottles).
Bar soap with soap bag/container.
Chapstick for dry lips.
Disposable contact lenses.
Vitamins.
For camping and mount climbing – Toilet paper and quick-drying camping towel.
Clothing is a matter of taste, and laundry service is provided at all hotels/lodges during the safari (not on Kilimanjaro), Days are warm and nights are cool so dress accordingly. If you wish to purchase some special "safari" clothes, here is a recommended list:
Wear tan, beige or light sage green clothing (these colours hide dust, don't look dirty).
Women will want to have at least one long casual skirt (cotton/canvas/khaki or whatever is easy-care in hot weather) to wear during day-tour trips, out of respect for local culture.
Teva sandals are all around great footwear, or tennis shoes are okay for beach and bush, however you just don't want them to be brand new white.
Use packing plastic smush bags to store sweaters/fleece, bulky clothing (these seal out the extra air and make sweaters more compact).
3 pairs of pants (2 for the field, 1 for evening) pants can be the kind that zipper off into shorts (such as Expeditio), or blue jeans.
Long casual khaki button-down dress or skirt (okay for day wear & evening in the bush or lodge, can be brought in lieu of the 1 or 2 pairs of pants mentioned above).
3 shirts (stone/light moss/sage-colored, not white colored) (2 for the field, 1 for evening).
2 under T-shirts, 7 pairs underwear, 7 pairs khaki-color cotton socks (enough for about 1-3 weeks in the field, can wash these out).
Shoes (brown color to match evening dress or casual khaki dress).
Fleece jacket for early morning/sunset game drives.
Bathing suit, bikini, swim goggles (white water rafting, swim at hotel/resort).
Hiking boots (required), should be waterproof and reasonably warm (Kili has snow at the summit but crampons or specialized boots are not necessary).
Warm hat, gloves, for freezing temperature.
Rainproof shell (top and bottom) – wear over fleece jacket at top of mountain for extra warmth.
Long underwear, sock liners (4 pair).
Sub-zero weather sleeping bag, camp pillow.
Flashlight (or head lamp).
Playing cards.
Granola or energy bars for snacking on the trail.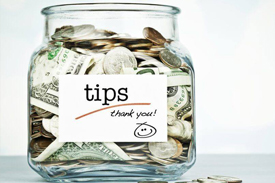 It is a common courtesy to tip your driver, guide, and porter when on safari. The following list is a guide – as always you should tip based on your satisfaction with service. All amounts per person, per day (per event):
Trip Valet: US$5 per day
Individual driver/guide: US$5-10 per day
Porters/waiters: US$1-2
Mount Climbing rates: When climbing Mount Kenya and Kilimanjaro there is at least one senior guide, a cook/junior guide, and an average of two porters per client. In a group of 8 it will be typical to have one senior guide, one cook, and 16 porters. Therefore, on a six-day ascent expect to pay $90 in tips per person – or more if you feel a particular person went above and beyond the call of duty. All amounts shared by group, per day:
Senior guide: US$20-30 per day
Junior guide/Cook: US$10 per day
Porter: US$5 per day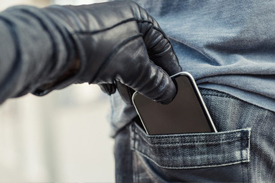 Remove your watch and jewellery in big cities to avoid being a target. Never wear an external money pouch or use a wallet in your pocket or have a loose backpack. Keep things inside your clothing and out of sight. Nairobi is like any major city in the world be it New York, London or Paris. Take care of your valuables concealing jewellery and watches and hold handbags tightly when walking on streets. Gold neck chains can be snatched with ease and its not advisable to wear them. Keep valuables in the hotels safe. Do not leave money, passport, jewellery or watches in the rooms or tent; you carry them with you at all times. Be careful late at night in town or whilst on a lonely beach. Africa is a wonderful place, but as in any poor economy, there are those hungry enough to steal for their dinner.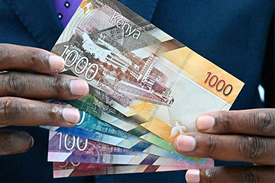 The amount of money in any currency brought into the country is not limited. Only change your money at the hotels, in official banks and bureau de change. Travelers checks, US Dollars, and major credit cards are widely acceptable. However, you should change some small amount into local currency to use for tipping and buying curios. The currency in Kenya is the Kenya shillings and is divided into 100 cents.
Nairobi, Mombasa and other principal towns have banks with a bureau de change. Banking hours are 9am to 3pm, Monday to Friday and 9am to 11am on the first and last Saturday of the month. Banks at the Jomo Kenyatta international airport are open 24/7.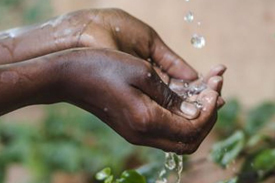 Standards of hygiene in hotels and lodges are high. Salads are safe at international hotels and lodges; Fruits you can peel are the safest to eat. Tap water in Nairobi is safe to drink, as it has been purified and filtered. Ice too is safe in Nairobi. However, outside Nairobi purchase mineral water or use filtered water found in carriers in most hotels and lodges. The local Kenyan beer is an ideal thirst quencher too.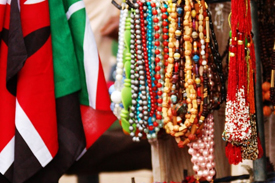 Shop hours are from 8.30am to 12.30pm and from 2.00pm to 5.00pm Mondays to Fridays and 8.30am to 12.30pm on Saturdays. Tourist shops usually remain open beyond these hours and through lunch hour. Bargaining is particularly used in markets and curio shops. Requesting for the final best price is almost expected and starts off knowing you are being charged tourist prices and end up paying what you think the item is worth to you. Do not purchase game skins, trophies or elephant hair bracelets. These items are prohibited as hunting was banned in 1976.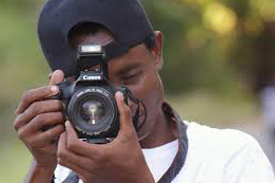 Ask for permission before photographing local people. Your driver/guide will assist you in this and will possibly help you agree on modeling fee. Do not take photographs of any official buildings such as airports; military installations, border posts or roadblocks. Wildlife can easily be photographed you just ask the driver to stop and ask any questions you may have about the animals, terrain, people and their culture. It is advisable to carry your cameras in dust-proof bags on safaris, especially in the dry season. Films are available in hotels and lodges but it is advisable to stock up in Nairobi as there is variety and are cheap.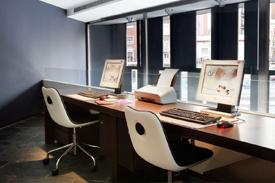 Phones and fax facilities are available in Nairobi, Mombasa, Mount Kenya Safari Club, most lodges/Tented Camps and major towns. E-mail services can also be found from lodges and also hotel (ask at the reception).
Other important information
Please be punctual for all departures, game drive and schedules so as to make maximum use of your holiday time. Departure transfers for international flights are usually two and half-hours prior to flight times. Day rooms are reserved till 6.00pm.